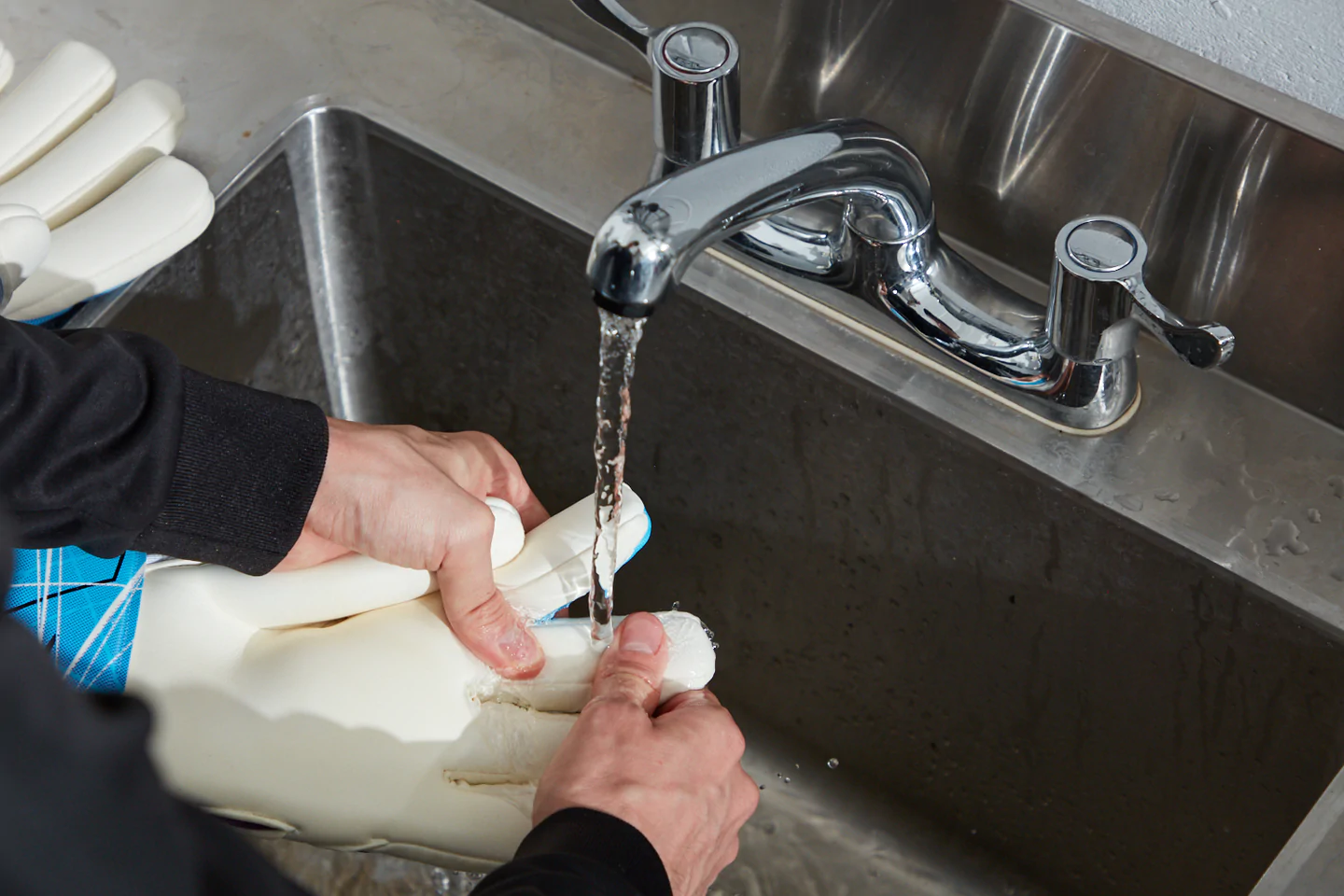 We always see keepers confused on how to wash goalkeeper gloves, or even asking if you NEED to wash gloves. The answer is...ABSOLUTELY.
Washing your gloves means they...
Grip better
Last longer
Smell better
A dry and dirty glove is going to cost you money and potentially a goal!
When should I wash my gloves?
When you first receive them (a "pre-wash" removes preservatives in the latex and activates the grip)
24 hours before a game (not essential as long as you dampen/splash them before the game)
Immediately after use
How to wash your gloves:
Our good friends across-the-pond Keeperstop have created a handy video which breaks down all the steps below.
Fill a sink with warm water (a maximum of 30º C), not too hot, not too cold
Rinse and soak the gloves
If you are using a glove cleaner, apply 4-6 pumps and rub in
The gloves should be washed by hand, using your thumbs to scrub dirt off lightly
Leave your gloves to dry naturally, it should take around a day. For more information on how to dry your gloves, visit our article here.
⚠️ It is not necessary, but applying a glove cleaner to the gloves will help ensure that all of the dirt is removed and make the process quicker. Ensure you follow the instructions of the solution you have purchased.
Which glove cleaner is safe to use?
We only recommend using our Glove Rescue Wash with a pair of OGs (because we know and trust it!). Our foam is a specifically formulated solution for the latex palms of your gloves, meaning it eliminates any unnecessary or damaging properties typically associated with traditional soap or detergent.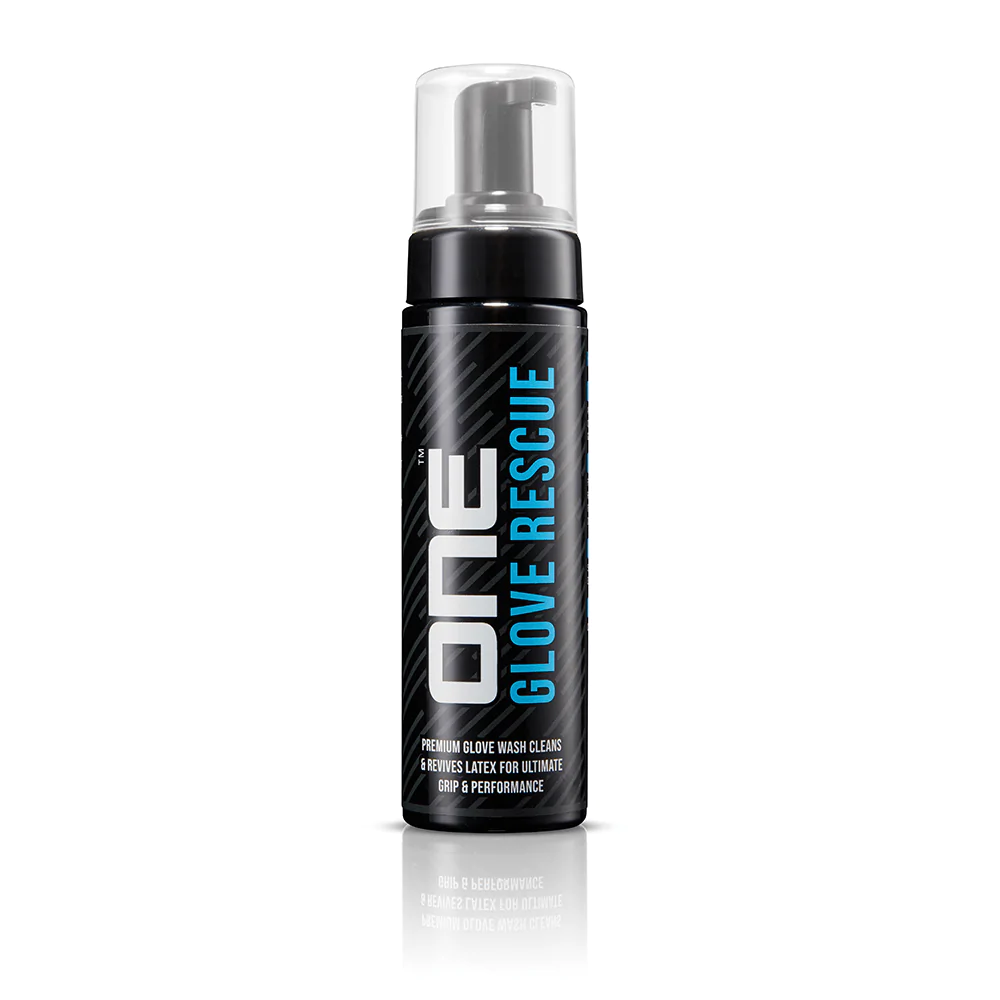 Why it's important to wash your gloves
We put gloves under the microscope to reveal the tiny pores invisible to the naked eye - if these get filled with dirt, sweat or bacteria it means moisture can't get into the latex to activate it!
1
1
Was this article helpful?
1 out of 1 found this helpful