Keepers Ask:

"I removed the plastic cover and there is pieces of latex missing, is this normal?"
When removing the protective plastic cover, care should be taken. If the plastic is removed in a rush or you pinch it, you may find small pieces of latex accidentally tear off.
If this happens, do not worry, your gloves will still perform completely normal and you're set to enjoy Prem level grip.
Real Example
Below is a real picture sent in from a customer after removing the latex.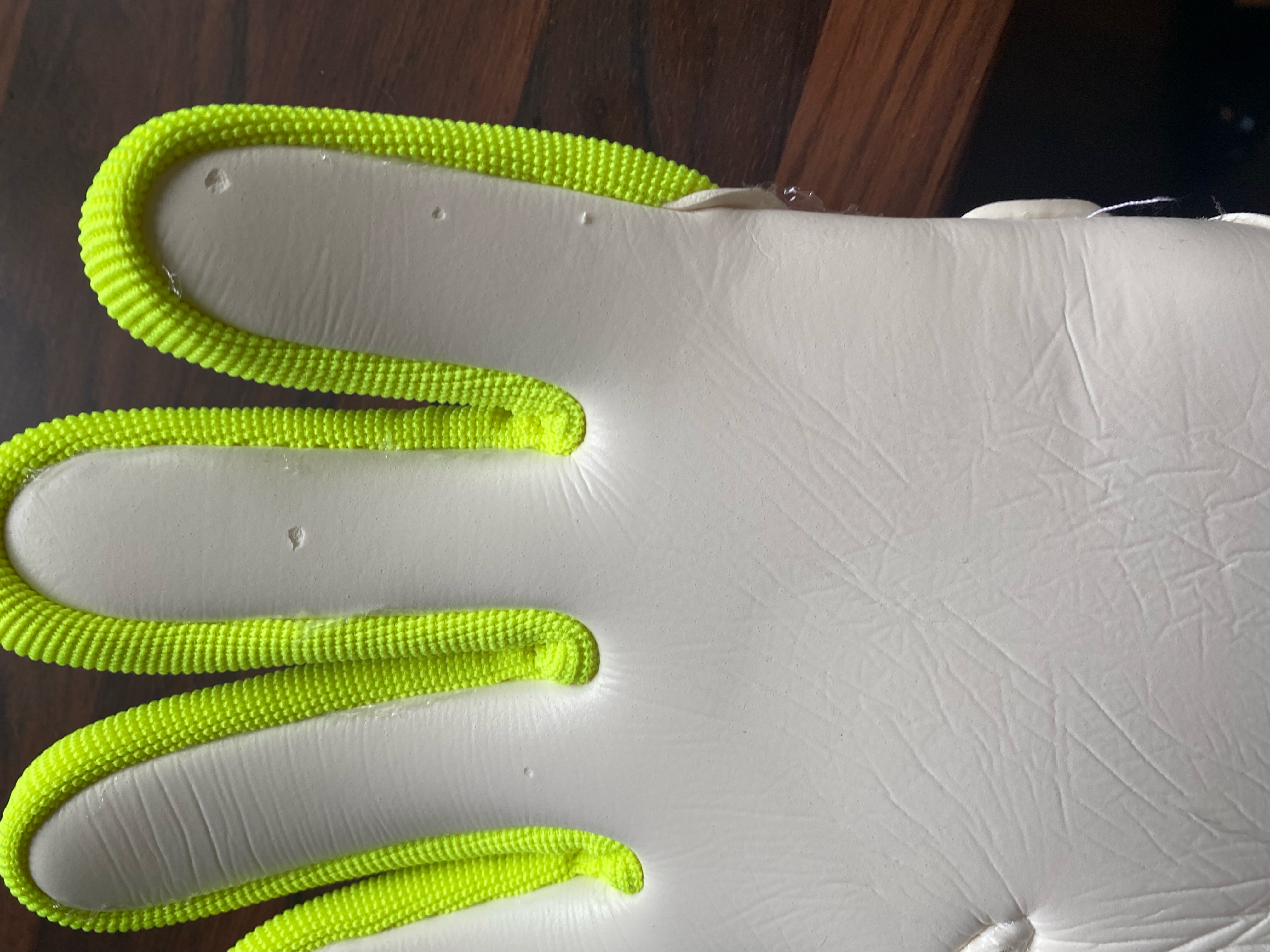 It is not possible for the latex to arrive like this due to how it is manufactured, the protective plastic is layered over a liquid latex solution once it has dried smooth (imagine filling a glass of water and leaving it to freeze, it will be smooth without chunks missing).
How to Remove the Protective Plastic
Below is a quick demo of how to remove the plastic without any chunks mistakenly coming off.
0
0
Was this article helpful?
0 out of 0 found this helpful